D²4H was featured in RTHK's programme "I&T New Era II (創科新里程 II)"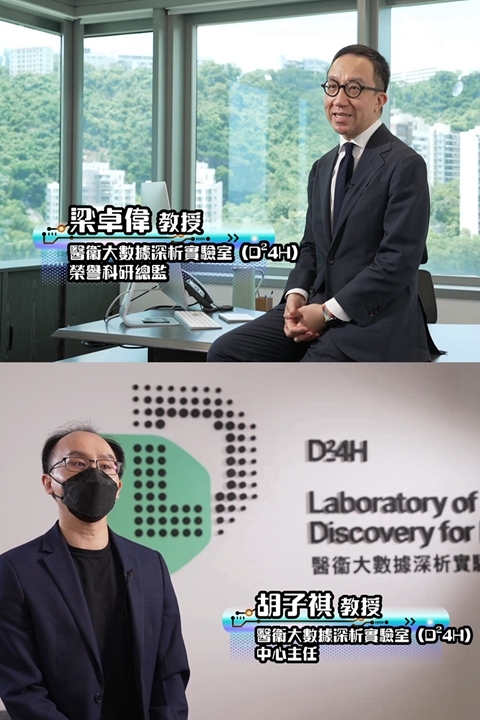 Professor Gabriel Leung and Professor Joseph Wu, respectively the Chief Scientific Officer Emeritus; and Centre Director and Managing Director of the Laboratory of Data Discovery for Health (D24H) were featured in an episode of RTHK's programme "I&T New Era II (創科新里程 II)" that has been launched by the Innovation and Technology Commission. The episode was just aired on December 10, 2022.
Being one of the R&D Centres under "InnoHK", a prime initiative by the Hong Kong SAR Government to transform the city into a global innovation powerhouse, the D²4H seeks to use different categories of bigdata to drive AI analytics, particularly through multi-faceted calculations on the latest pathogens, biomarkers as well as antibodies, with the aim to explore precise and personalised public health informatics for improving global health protection.
Website of "I&T New Era II (創科新里程 II)": https://www.rthk.hk/tv/dtt31/programme/itnewera2?lang=en
To review the episode: https://www.youtube.com/watch?v=CjmuGSBK57Q