D²4H showcased R&D achievements at Asia Summit on Global Health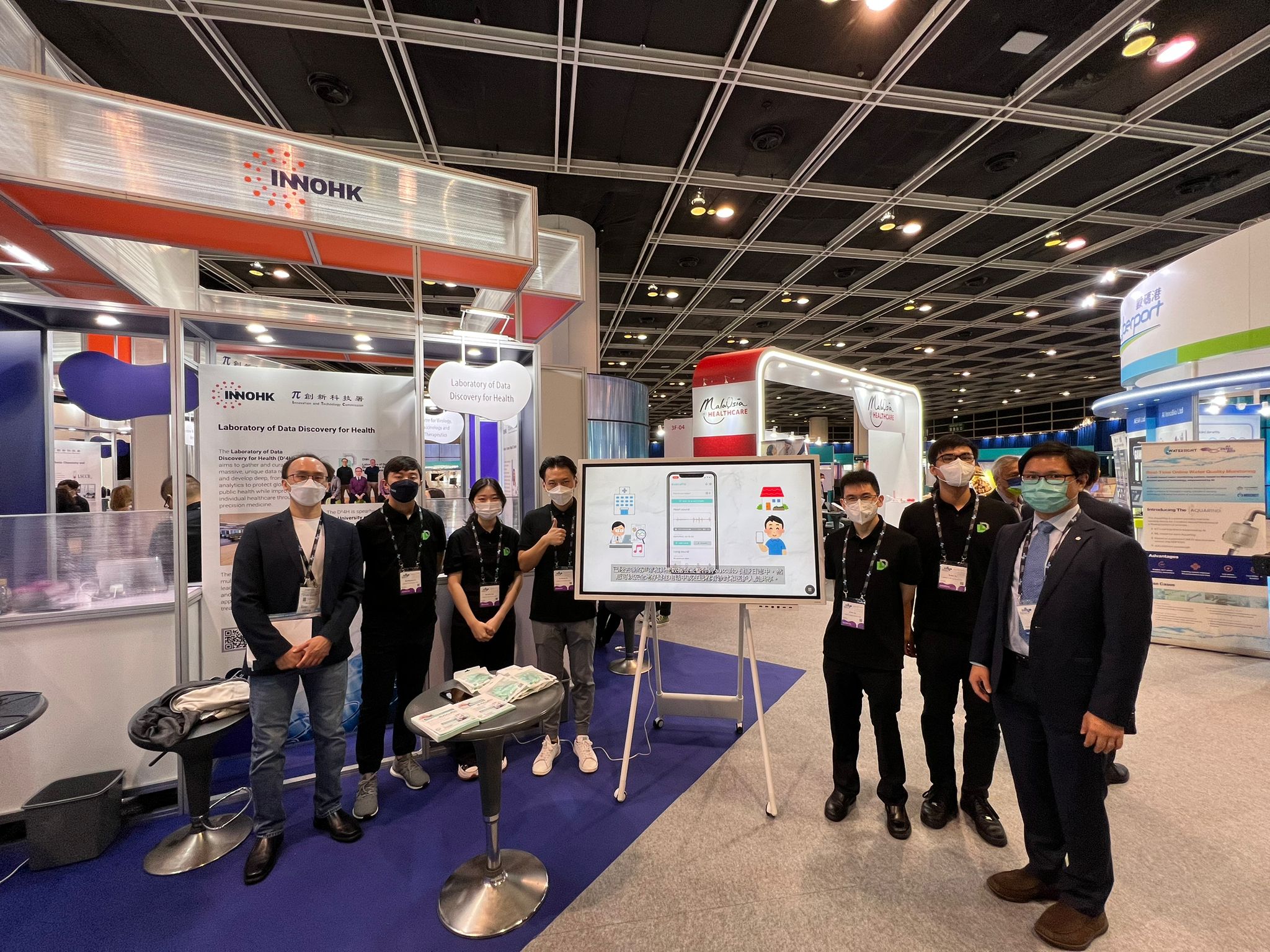 Research team of the Laboratory of Data Discovery for Health (D24H) participated in the Asia Summit on Global Health (ASGH) jointly organised by the HKSAR Government and the Hong Kong Trade Development Council on November 10 & 11, 2022, and exhibited their major R&D achievements in healthcare innovations.
Led by Professor Joseph Wu and Dr Joshua Ho, respectively the Managing Director and Lead Scientist of the D24H, the research team demonstrated a pioneering AI-enabled auscultation platform namely "ausculto" for enhancing and supporting the delivery of telemedicine. Auscultation of lung and heart sounds by using a traditional stethoscope is commonly necessary in medical consultation, however, it is currently not possible to apply on telemedicine consultation. "ausculto" seeks to bridge this gap in telemedicine and allow doctors to practise telemedicine with the same quality as an in-person consultation. The platform also offers technical features covering real-time heart sound recognition, efficient denoising as well as decentralisation and verification mechanisms.
Spearheaded by The University of Hong Kong, the D24H was established in 2020 under the AIR@InnoHK with the support from the InnoHK initiative of the HKSAR Government. The D24H aims to gather and curate massive, unique data resources and develop new, deep, frontier analytics for protecting global public health and improving individual healthcare through precision medicine.
About "ausculto": http://www.d24h.hk/ausculto/
More information about D24H's R&D works: https://www.d24h.hk/research/
To visit our virtual exhibition booth at ASGH:
https://virtual.asiasummitglobalhealth.com/events/ca9e0215-d6f6-4daf-aaa5-138217caa1ac