D²4H's research team introduced the new AI-enabled platform "ausculto"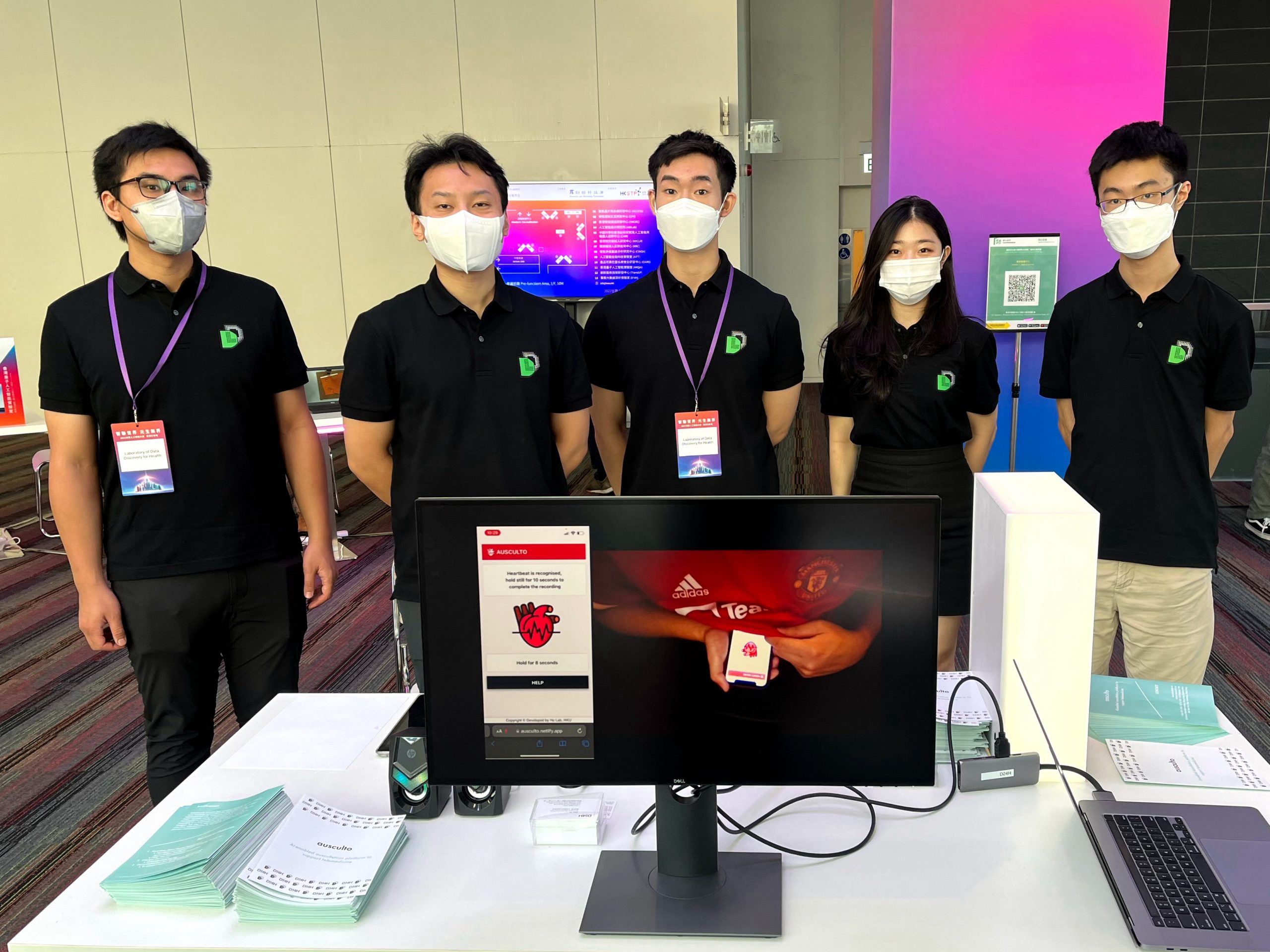 Research team of the Laboratory of Data Discovery for Health (D24H) took part in the "World Artificial Intelligence Conference (WAIC) 2022 – Hong Kong Branch" jointly organised by the Innovation and Technology Commission and the Hong Kong Science and Technology Parks Corporation on September 1, 2022. The team hosted an exhibition booth to introduce the new AI-enabled healthcare-related technological platform namely "ausculto" with prototype demonstration.
Lead by Dr Joshua Ho, Lead Scientist of the D24H, the research team has recently developed "ausculto" that aims to provide an AI-enabled auscultation platform to support telemedicine, and allow medical practitioners to deliver telemedicine to the same quality as an in-person consultation. "ausculto" will offer real-time heart sound recognition, efficient denoising as well as decentralisation and verification mechanisms to end-users.
To explore more about "ausculto", please contact ausculto@d24h.hk .
More about the team's research programme: https://www.d24h.hk/research_highlight/ai-assisted-scalable-data-analytics-for-global-health-protection/