Programme 5
AI-Assisted Scalable Data Analytics for Global Health Protection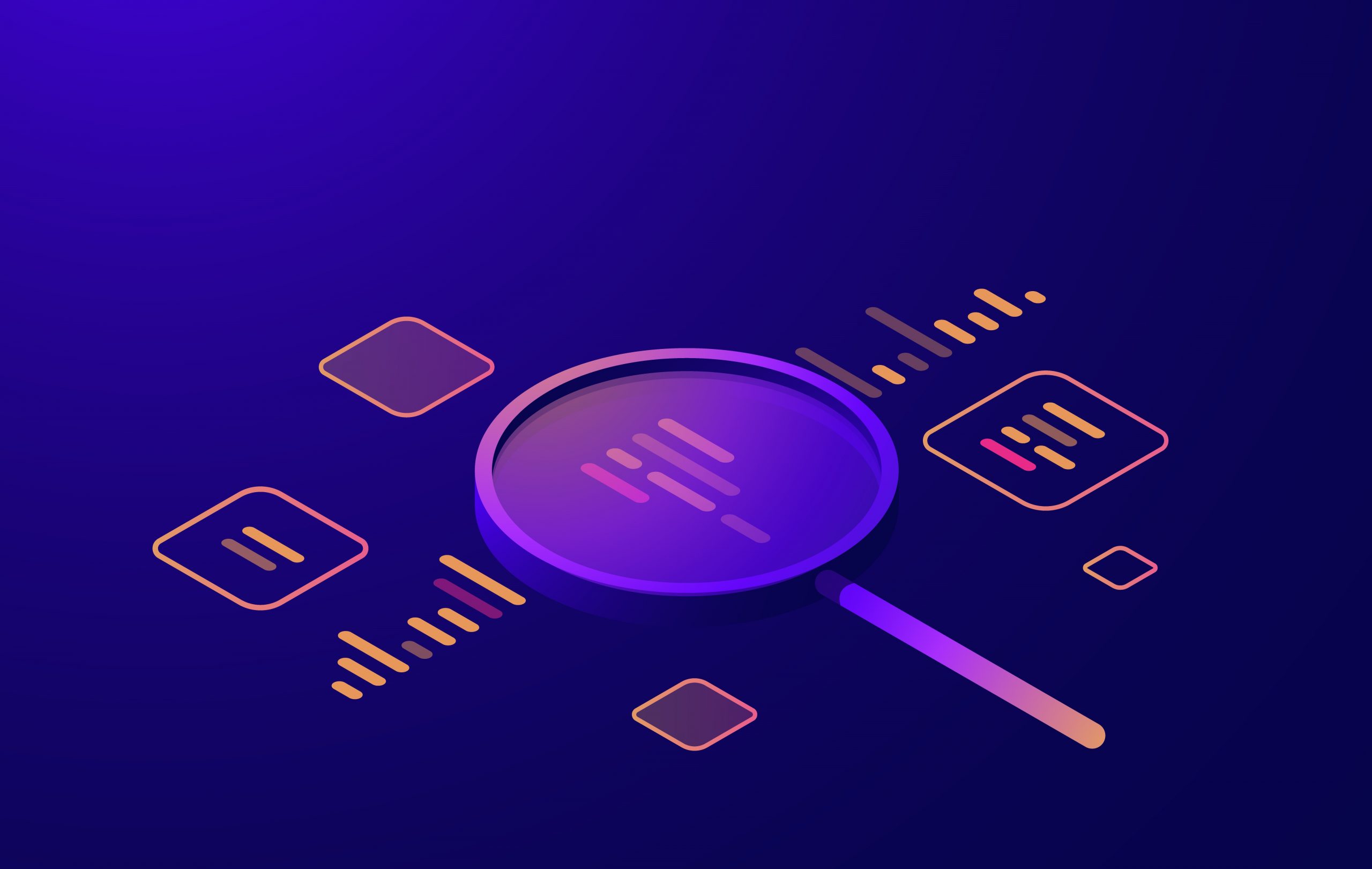 A suite of scalable data analytics and computational and statistical methods for improving healthcare will be developed, consisting of three components:
(i) An advanced data analytics framework to accelerate the capabilities of 'omic' bioinformatics processing tools. The aim will be to reduce the time required for analyzing data and address the computational challenge of providing routine and timely analysis of large population-scale 'omic' datasets and other data;
(ii) A set of big-data software tools that can automatically extract uniformly processed molecular and non-molecular biomarkers, and harmonize these with large public and private databases. Innovative statistical methods will be developed to integrate data from different datasets, with the goal of identifying robust biomarkers for predicting global health risks; and
(iii) A set of advanced artificial intelligence (AI) methods and software tools that can predict health risks by using a multitude of data that span molecular, cellular, environmental, diet, clinical, and global population health levels. Tailored AI models will be developed, such as multi-level scalable risk scores, that are robust and interpretable.
Scientific Leadership
Dr Joshua Ho

Lead Scientist

Dr Joshua Ho

Lead Scientist (Programme 5)
Laboratory of Data Discovery for Health

Dr Ho is an Associate Professor in the School of Biomedical Sciences at the University of Hong Kong (HKU), and currently leads the programme "AI-Assisted Scalable Data Analytics for Global Health Protection" (Programme 5) at the Laboratory of Data Discovery for Health. Prior to joining HKU, he was the Head of Bioinformatics and Systems Medicine Laboratory at the Victor Chang Cardiac Research Institute in Sydney.

His research focuses on developing and applying cutting-edge computational methods for single cell RNA-seq analysis, metagenomics, and digital health. He has over 90 publications, including first or senior papers in leading journals such as Nature, Genome Biology, Nucleic Acids Research and Science Signaling. He is also the Academic Lead of the Bioinformatics Core of the Centre for PanorOmic Sciences (CPOS) at HKU.

His recent research also covers the use of bioinformatics and systems biology approaches to tackle longstanding problems in basic and translational medicine. A range of specific research projects can be developed within the broad theme of scalable big data analytics for healthcare translation.

READ MORE

Professor Jean Yang

Co-Principal Investigator
Professor, School of Mathematics and Statistics, The University of Sydney

Professor Jean Yang

Co-Principal Investigator (Programme 5)
Professor, School of Mathematics and Statistics; Member, Charles Perkins Centre, The University of Sydney

Professor Yang is the Co-Principal Investigator of the programme "AI-Assisted Scalable Data Analytics for Global Health Protection" (Programme 5) at the Laboratory of Data Discovery for Health.

She is a Professor in the School of Mathematics and Statistics, and a Member of the Charles Perkins Centre at the University of Sydney. She is an applied statistician with expertise in statistical bioinformatics. Her research stands at the interface between medicine and methodology development and has centred on the development of methods and the application of statistics to problems in -omics and biomedical research.

READ MORE

Dr Ellis Patrick

Co-Principal Investigator
Senior Lecturer, School of Mathematics and Statistics, The University of Sydney

Dr Ellis Patrick

Co-Principal Investigator (Programme 5)
Senior Lecturer and Director of Teaching Program (Statistics), School of Mathematics and Statistics, The University of Sydney

Dr Patrick is the Co-Principal Investigator of the programme "AI-Assisted Scalable Data Analytics for Global Health Protection" (Programme 5) at the Laboratory of Data Discovery for Health.

He is currently a Senior Lecturer, Early Career Development Fellow and Director of Teaching Program (Statistics) in the School of Mathematics and Statistics at the University of Sydney. He is also a staff member at The Westmead Institute for Medical Research. He obtained his PhD in statistical bioinformatics in the School of Mathematics and Statistics at the University. In his postdoctoral studies, he worked as a computational biologist with joint appointments at Brigham and Women's hospital, Harvard Medical School and The Broad Institute of MIT and Harvard to investigate the molecular drivers of Alzheimer's disease and MS.

READ MORE

Dr Garth Tarr

Co-Principal Investigator
Senior Lecturer in Statistics and Data Science, School of Mathematics and Statistics, The University of Sydney

Dr Garth Tarr

Co-Principal Investigator (Programme 5)
Senior Lecturer in Statistics and Data Science, and Associate Head (Education) of School of Mathematics and Statistics, The University of Sydney

Dr Tarr is the Co-Principal Investigator of the programme "AI-Assisted Scalable Data Analytics for Global Health Protection" (Programme 5) at the Laboratory of Data Discovery for Health.

He is a Senior Lecturer in Statistics and Data Science, and the Associate Head (Education) in the School of Mathematics and Statistics at the University of Sydney. He is a statistician and data scientist with expertise in feature selection in complex data and predictive modelling. He has strong industry ties, particularly with meat processing and pastoral industries, and he is the statistical and methodological advisor on the Meat Standards Australia Beef Pathways Committee.

READ MORE

Dr Jinman Kim

Co-Principal Investigator
Associate Professor, School of Computer Science, The University of Sydney

Dr Jinman Kim

Co-Principal Investigator (Programme 5)
Associate Professor, School of Computer Science; Director of Visual TeleHealth Lab of Biomedical & Multimedia Information Technology Research Group, The University of Sydney

Dr Kim is the Co-Principal Investigator of the programme "AI-Assisted Scalable Data Analytics for Global Health Protection" (Programme 5) at the Laboratory of Data Discovery for Health.

He received his PhD in Computer Science from the University of Sydney in 2005 and currently holds a number of academic and research positions in the School of Computer Science of the University. As an active key member of the BMIT Research Group, he is in charge of a research commercialisation and industry links. He has produced a number of impact publications, including IEEE Transactions, Medical Image Analysis, etc.

READ MORE

Dr Pengyi Yang

Co-Principal Investigator
Associate Professor, School of Mathematics and Statistics, The University of Sydney

Dr Pengyi Yang

Co-Principal Investigator (Programme 5)
Associate Professor, School of Mathematics and Statistics; Computational Trans-Regulatory Biology Group Leader and Member, Charles Perkins Centre, The University of Sydney

Dr Yang is the Co-Principal Investigator of the programme "AI-Assisted Scalable Data Analytics for Global Health Protection" (Programme 5) at the Laboratory of Data Discovery for Health.

He heads the Computational Trans-Regulatory Biology Group at Charles Perkins Centre, and is an Associate Professor of the School of Mathematics and Statistics at the University of Sydney. He holds a conjoint appointment as Group Leader of Computational Systems Biology Group at Children's Medical Research Institute (CMRI), at the Westmead Research Hub. His research lies at the interface of bioinformatics and systems biology.

READ MORE

Professor Stephen Simpson

Co-Principal Investigator
Professor, School of Life and Environmental Sciences, The University of Sydney

Professor Stephen Simpson

Co-Principal Investigator (Programme 5)
Professor, School of Life and Environmental Sciences; Academic Director, Charles Perkins Centre, The University of Sydney

Professor Simpson is the Co-Principal Investigator of the programme "AI-Assisted Scalable Data Analytics for Global Health Protection" (Programme 5) at the Laboratory of Data Discovery for Health.

Professor Simpson is a Professor in the School of Life and Environmental Sciences, and the Academic Director of the Charles Perkins Centre at the University of Sydney (USYD). He spent 22 years at the University of Oxford, first in Experimental Psychology, then in the Department of Zoology and the Oxford University Museum of Natural History, before returning to Australia in 2005 as an ARC Federation Fellow. He worked with Professor David Raubenheimer of USYD to develop an integrative modelling framework for nutrition (the Geometric Framework), which was devised and tested using insects.

READ MORE