D²4H's research team will participate in the "WAIC 2022 – Hong Kong Branch"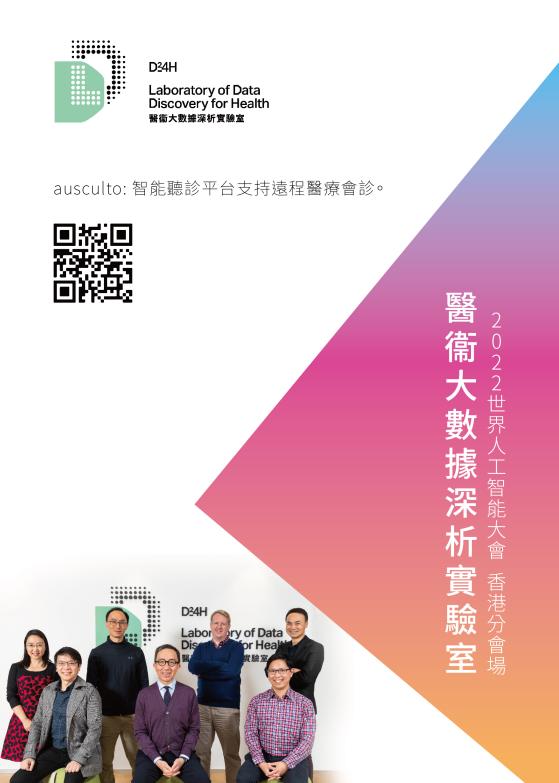 We are pleased to participate in the "World Artificial Intelligence Conference (WAIC) 2022 – Hong Kong Branch" jointly organised by the Innovation and Technology Commission and the Hong Kong Science and Technology Parks Corporation on September 1, 2022. An exhibition booth will be hosted by the research team of the Laboratory of Data Discovery for Health (D24H) to showcase how the team applies innovative AI to develop "ausculto", a new healthcare-related technological platform, to promote high-quality telemedicine.
Exhibition details are as follows:
Date: September 1, 2022 (tomorrow)
Time: 12:00 pm – 6:00 pm
Location: Atrium Link & Charles K. Kao Auditorium, Hong Kong Science Park
Registration: https://register.eventx.io/76f6f42b-8248-4936-8bdd-66021c0ab18c?locale=zh_hk
WAIC webpage: https://www.hkstp.org/our-community/events-and-happenings/world-artificial-intelligence-conference-2022-hong-kong-branch/
More about our research: https://www.d24h.hk/research_highlight/ai-assisted-scalable-data-analytics-for-global-health-protection/
We look forward to seeing you in the event.