D²4H concluded a successful participation at the first ever InnoEX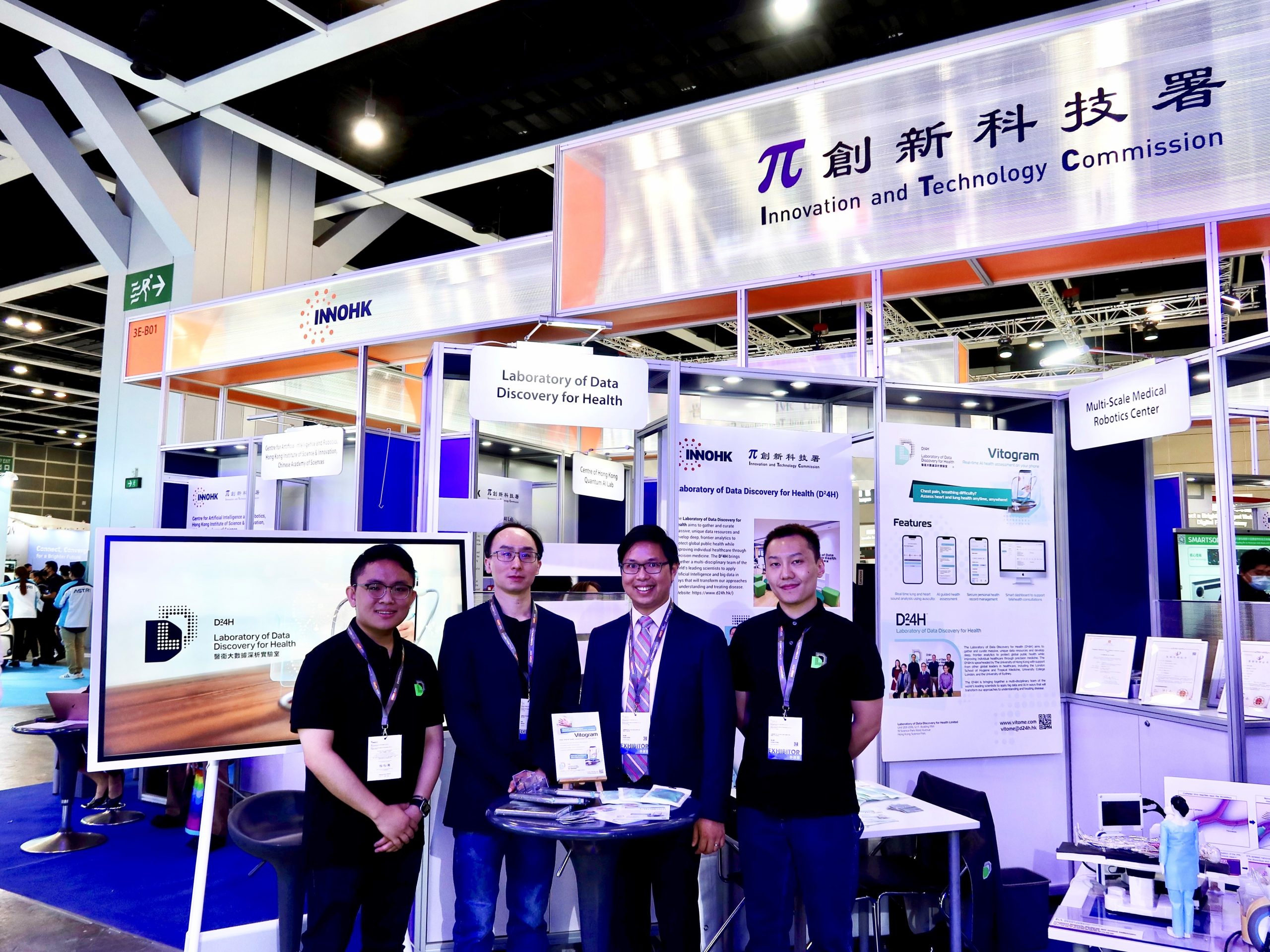 The Laboratory of Data Discovery for Health (D24H) research team led by Professor Joseph Wu, Managing Director, and Dr Joshua Ho, Lead Scientist, participated in the successfully concluded, first-ever InnoEX. Held from April 12–15, 2023, the event was jointly organsied by HKSAR Government and the Hong Kong Trade Development Council, where our team showcased the company's latest AI technologies and achievements within the AIR@InnoHK exhibition space.
At the fair, our team exhibited "Vitogram", an AI-enabled digital health innovation for telemedicine application that converts a smartphone into a stethoscope by using big data and AI technologies developed at the D24H. Vitogram's innovative AI algorithms enable analysis over smartphones on real-time lung and heart sounds to support telemedicine and long-term health monitoring. Our team was pleased to have connected with many enthusiastic visitors and media representatives who showed strong interest in our company and were keen to learn more about Vitogram.
About "Vitogram": https://www.vitome.com/
More information about D24H's R&D work: https://www.d24h.hk/research/